Germany, often hailed as the powerhouse of engineering and manufacturing, has earned a global reputation for its precision and excellence in manufacturing. But what lies behind this exceptional engineering prowess? The answer lies in the country's deep-rooted work ethics. The German work ethic, characterized by values such as punctuality, precision, discipline, and quality, has been instrumental in propelling the nation's economic success. In this article, we delve into the role of German work ethics in fostering national prosperity, the philosophical background that underpins these principles, and explore valuable lessons that other countries can learn from this paradigm.
Philosophical Background: Lavater's Spiritual Notion of Work
One notable figure in shaping our understanding of work ethics is Johann Kaspar Lavater, a poet, philosopher, and theologian from the 18th century. Lavater's quote, "[selbst im Himmel] können wir ohne eine Beschäftigung nicht gesegnet sein" (even in heaven, we cannot be blessed without employment), encapsulates the essence of work ethics in German-speaking regions. Lavater believed that engaging in meaningful work was not only a means of sustenance but also a source of spiritual fulfillment and well-being. This idea of work as a pathway to contentment and spiritual blessings deeply influenced German attitudes towards labor.
Max Weber's Analysis of Work Ethics and its Relevance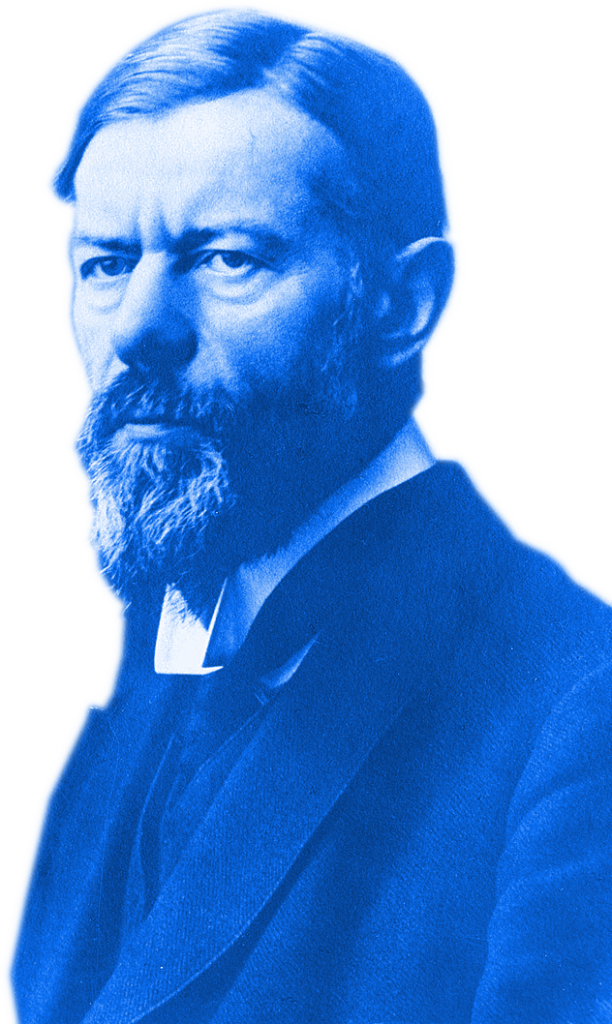 Another significant perspective on German work ethics comes from the sociologist Max Weber and his seminal work, "The Protestant Ethic and the Spirit of Capitalism." In this work, Weber explored the relationship between religious beliefs and work ethics, particularly in Protestantism. He argued that the Protestant Reformation, with its emphasis on individual responsibility, rationality, and the concept of a "calling" or "vocation," played a pivotal role in shaping the modern work ethic – even though this has been questioned in science.
According to Weber, the Protestant notion of a "calling" meant that work was seen not merely as a means of earning a living but as a moral duty and an expression of one's devotion to God. This sense of duty and the pursuit of excellence in work became intertwined with the emergence of modern capitalism. While Weber's analysis was not limited to Germany alone, it resonated deeply with the country's cultural and religious context.
The Foundation of German Work Ethics
The origins of German work ethics can also be traced back to the country's historical context and its cultural importance. Throughout its history, Germany has cultivated a strong emphasis on craftsmanship and meticulous attention to detail. These principles are deeply embedded in the German culture and are reinforced through the education system. From a young age, students are encouraged to take pride in their work, develop a sense of responsibility, and strive for excellence. This emphasis on instilling a strong work ethic early on has laid the groundwork for Germany's economic achievements.
The Role of Precision in German Engineering
German engineering is still synonymous with precision – something we love at InstaWerk. The country's reputation for manufacturing high-quality products is a result of its meticulous approach to design and production. German engineers are known for their dedication to perfection, leaving no room for error. This precision-driven approach not only ensures the reliability of the final product but also enhances its global competitiveness. The world recognizes and values the consistency and excellence that German-engineered products deliver – even at a higher cost.
From precision CNC-machined components to cutting-edge automobiles, German-engineered products have become benchmarks of quality in their respective industries. The commitment to precision has allowed German companies to maintain a leading position in the global marketplace and forge enduring partnerships worldwide.
Future of German Work Ethics
As Germany navigates a rapidly changing world, its work ethics continue to evolve and adapt. Modernization, digitalization, and globalization pose new challenges to traditional work practices. Yet, the resilience of German work ethics ensures that the country remains at the forefront of innovation and productivity.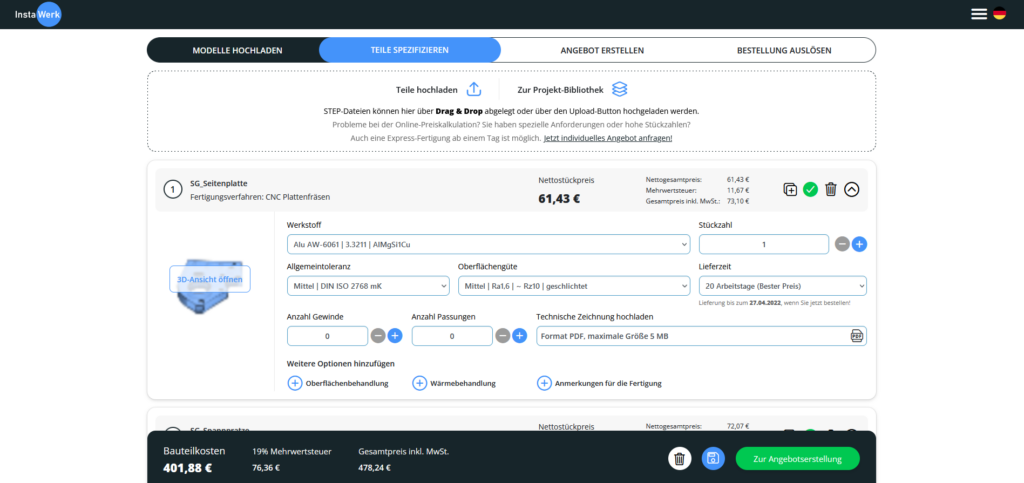 At InstaWerk we are thriving to combine traditional quality focus with the possibilities of the digital age. Our On-Demand Manufacturing Platform for CNC-machined parts has been built with quality in mind. But as today's environment is demanding speed, cost-efficiency and digital processes, we integrated instant-quoting functionalitites, a resilient network of over 3000 CNC machines and fully digitalized processes.
InstaWerk's Manufacturing as a Service (MaaS) make it a premier choice for engineers and procurement specialists who want to use a convenient, reliable and powerful solution to source their components. This is our share to continue the tradition of German precision work, technical development and quality orientation. We look forward to working with all international customers who are looking for quality, efficiency and scalable solutions.
Conclusion
The success of German engineering and the nation's overall economic prosperity owe much to the precision and work ethics ingrained in its culture. The emphasis on excellence, efficiency, and a technical innovation has created a model for others to follow. As companies aspire to build robust businesses, they can look to Germany for cooperation and leverarge Germany's work ethnics for their internal projects. Digital solutions like InstaWerk's Manufacturing as a Service Platform for CNC-machined parts make it easier then ever to have "German quality" at a mouse click.